Commercial Applications
GACO HFO SPF applied by Stellis Spray Foam Insulation, because of its efficiency as an air sealer and waterproofing agent, has the potential to be a key component of the durability management strategy for a building. The high R-Value and performance characteristics of spray foam contributes to energy efficiency of a building.
Because of the benefits, GACO HFO spray foam insulation is specified in the design stage as a standard construction product for many commercial projects, including private sector and public sector building programs.
Stop The Waste
The reality is, you can be paying a good deal less on your utility bills in spite of skyrocketing heating and cooling prices just by sealing the cracks and gaps in your building. These penetrations waste up to 40% of every heating and cooling dollar. Why not stop this waste now by sealing your building with spray foam insulation today?
Get a Quote
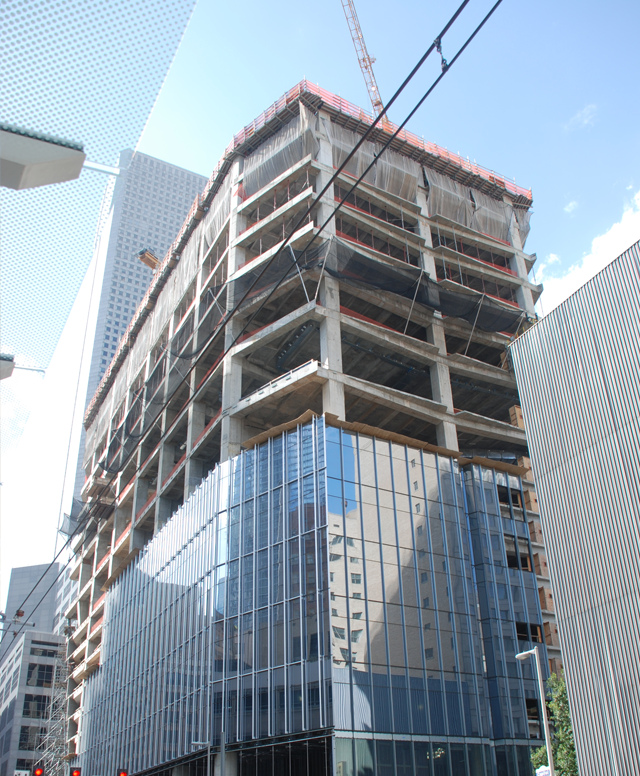 Seal Your Building with Spray Foam
There are many uses for spray foam insulation in the commercial and industrial sector. Some areas that benefit from spray foam insulation are listed below.
Spray Foam Insulation in Perimeter Walls:
Wall shear and racking strength up to three times stronger
Sound deadening between rooms
Cavity insulation in walls
Commercial Roofing:
Reduces installation time and costs
Decreases energy expenses compared to traditional solutions
Enhances resistance to wind uplift and hail damage
Provides seamless waterproof roof system
Offers the highest R-Value per inch
Industrial Applications:
Tanks and storage vessels
Truck bodies – including refrigeration and freezer truck bodies
Rail car insulation
Pipelines
Thermal and sound insulation
Air Barrier Systems for buildings
Specialty Applications:

:
Sealants
Refrigerated warehouses
Thermal and sound insulation
Seals around windows and doors
Below grade for the insulation of basements and foundation
Under slab insulation for buildings
Pipes and ducts – including those underground
There is no better insulating material that can seal your commercial building from air and moisture intrusion, save on expensive utility bills, strengthen your building, and protect your workers health from harmful mold, airborne pollutants, and allergens than Spray Foam insulation.

Engineered to meet the toughest building code standards
Stellis uses Pinnacle's line of spray foam insulation meeting the latest demand trends for energy-efficiency and green construction. Unsurpassed air barrier and high R-value gives Pinnacle spray foam a distinct advantage over other insulating products, providing homeowner's financial savings of 50% or more off of their heating and cooling bills.